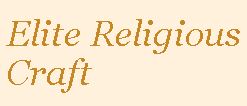 201 Higbie Lane, West Islip, NY 11795
631-893-3030                                                        
Elite Fashion Jewelry is a family run business and has been working for the last 31 years building strong relationships with our customers. We design and manufacture ladies fashion & religious jewelry, belts, key chains, book markers and more right here in West Islip, NY. Using Glass Pearls, Crystal Beads, Glass Beads and Metals to make our unique original designs, we offer a wide variety of jewelry ranging from simple day wear to breathtaking evening wear. There are thousands of items in our product lines at any time, and any design can be altered to fit your needs.
We offer a collection for any occasion…
Fashion Jewelry:
Beach Wear – Incorporating sea glass and nautical/sea life charms.
Business Wear – Classic in design and color.
Formal Wear – Crafted with glass pearls and crystals in 40 different colors for the perfect match.
Sentimental – Featuring charms commemorating medical, sports, animal, wedding, nautical, sea life, gambling, religious, and holiday themes.
Religious Jewelry:
Rosaries – A large variety of styles from simple children's rosaries to breathtaking wedding rosaries.
Accessories – Rosary bracelets, rings and chaplets in an array of original designs.
Bridal Wear – From a stunning original bridal piece to a full matching set in a selection of 40 colors.
Communion Wear – Beautiful children's designs for a blessed event.
Novelty Items – Book markers, key chains, accent clips, icons…
We work hard to keep our customers satisfied by providing high quality at low prices. Call or stop by today – Our customer service team is ready to make sure your shopping experience is easy and enjoyable.