Perfect Body Laser and Aesthetics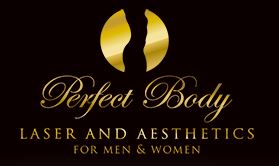 1150 Sunrise Highway, Bay Shore, NY 11706
631-328-1100
Perfect Body Laser is Long Island's best Cosmetic and Aesthetic Laser Skin Care Center, specializing in: laser skin tightening, non-surgical face lift, non-surgical neck lift, non-surgical tummy tuck, non-surgical fat reduction, body contouring, laser hair removal, laser tattoo removal, laser vein removal…
Perfect Body Laser has the BEST FDA approved lasers available in the world!
Perfect Body Laser is the ONLY Solta Medical Black Diamond Award Recipient for 7 consecutive years!
Perfect Body Laser is the ONLY laser facility in New York to offer a written 10-year guarantee!
Perfect Body Laser has over 24,000 clients and over 1 million treatments of experience!
Perfect Body Lasers reviews are better than any other laser facility in New York (5-Star)!
At Perfect Body Laser, there are No Needles, No Cutting, No Down-time.
We always offer free, discreet consultations, $299 to start any procedure, and 0% financing for almost all of our Laser Services.
Perfect Body Laser offers world class lasers, world class staff, and the most experience & awards in the Laser and Aesthetics Industry.